Description
Tabush Dermatología & Laser Spa
Dr. Tabush performs cosmetic procedures such as Botox, facial fillers, laser rejuvenation treatments, as well as medical-clinical procedures, for example the detection of a skin cancer and its corresponding treatments.
He has the latest technologies in laser treatment for skin rejuvenation and dermatological conditions
LASER MIX Dr Tabush created this treatment, in which he mixes the use of more than 23 laser equipment and devices based on light, radiofrequency and others, which are used in a personalized way according to the needs of each patient, for the optimal treatment of the skin face, neck and neckline. Because a single laser cannot solve everything.
LASER MIX is used for the treatment of wrinkles, acne scars and of any type, pore size reduction, spots, sagging, facial veins, rosacea, melasma, moles, precancerous lesions and skin cancer. Chronic treatment with Laser Mix is ​​also preventive for skin cancer, and stimulates collagen fibers to give better appearance, elasticity, tone and texture to the face.
LASER MIX is performed in 4 different levels of intensity, depending on the age, expectations, specific needs of each patient, and the days available to walk with some pimples and scabs on the face.
Languages
English, Spanish
Qualifications
Dr. Jose Antonio Tabush Clare, graduated as a Physician and Surgeon from the University of Medical Sciences UCIMED, where he received the Cum Laude Probatus distinction. He graduated in the Specialty of Dermatology from one of the most prestigious Hospital Centers in Latin America: The Institute of Dermatology and Skin Surgery INDERMA, located in Guatemala City, has 5 offices throughout the country and is dedicated exclusively to Medical Dermatology and Surgical.
He also stood out as the Resident Chief during the course of his entire postgraduate course. And he won the August C. Stiefel Award from the Spanish Academy of Dermatology and Venereology (AEDV). 2002
Dr. Tabush is a national and Central American pioneer in the use of different laser techniques in Dermatology, and has been a member for more than 10 years of the ASLMS (American Society for Laser Medicine and Surgery).
Thanks to his recognized experience and knowledge, he is regularly invited as a lecturer in dermatology congresses both in national and international territory.
Closest airports
SSJO Juan Santamaria International Airport, San José
Location
Tabush Dermatología & Laser Spa
Contact
Tabush Dermatología & Laser Spa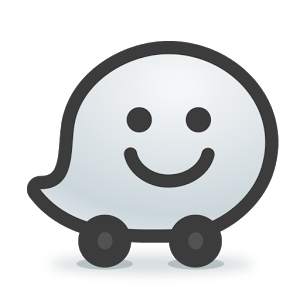 These are the geocoordinates​. ​Simply ​copy these numbers, enter​ them​ in Waze and ​you are good to go: 9.940372, -84.15679169999999
Events
Tabush Dermatología & Laser Spa
Ratings
Tabush Dermatología & Laser Spa