Description
Crystal Dental Care
Crystal Dental Care is a modern US accredited dental clinic, specialized in advanced diagnostics and treatment of dental and oral disorders.
Located in the beach town of Jaco, just 1 hour from San José SJO Juan Santamaria International airport, airport pick up is included in your dental treatment plan. So you can cross the street to the beach between appointments and enjoy the surf.
We offer comprehensive services from all fields of dentistry. In additions to high-end dental equipment, all services are provided in a comfortable environment. New patients are welcomed with a complimentary oral health consultation.
We have our Dental Lab and X- Ray Center in the same clinic so this will help the paitient have everything faster and at the same place, we invest in the highest technology.
Here is some information on the more popular procedures for health travelers:
Implants:
We will need a 3D X-Ray in our CBCT Scan  first to make sure everything is ok in the bone area.
Our brand MIS and Zimmer biomet very well known all over the world, is the brand we use for the implants, 98% of our cases have excellent results and happy patients, if there is any problem we get a warranty of the commercial house distributor. 
There are 2 phases, the 1st phase we place the implant screw and ask the patient to recover from 2 to 4 months so everything will heal properly and the 2nd phase will be to make a new appointment to add the crown and finish the procedure. 
Crowns:
The crown is needed if 3 or more faces of the tooth is damaged, we have our Dental Lab that uses CAD CAM software here in the clinic, this makes it easier for the patient and for our team to prepare the crown in 1 hour.
The materials we use are  Zirconium, porcelain and resin.
Laser Whitening:
Our whitening includes a deep cleaning with our Bio Sonic instrument, the whitening is made with our German Flash LED lamp and it doesn´t damage the toothpaste. 
The procedure consists in 3 sessions of 15 minutes and all the procedure including the deep cleaning takes 1 hour and 30 minutes. 
Crystal Dental Care provide many more services to dental travelers as listed below.
Languages
English, Spanish
Accreditations & Affiliations
AAAASFI – US accredited International Surgery Facility
ICT – Instituto Costarricense de Turismo
Qualifications
Dr Alonso Balmaceda Aragon – Odontologist DDS ULACIT, member of International Dental Association
Jan 2000 – Apr 2008: Odontologia General – ULACIT
Aug 2009 – Nov 2009: Conceptos Estéticos y Rehabilitación Oral Moderna – Pontificia Universidad Javeriana, Bogota Colombia.
Aug 2011 – Dec 2011: Post – Doctoral Fellowship in Implant Dentistry.
Mar 2013 – Mar 2013: Odontologia Estetica – 3M ESPE – San Jose Costa Rica
Aug 2013 – Dec 2013: Curso de Estetica Dental – Da Vincis´s Dental Academy – San Jose Costa Rica
Feb 2014 –  Mar 2014: Regeneración Naturalmente Guiada – Implantes técnicos – San Jose Costa Rica
May 2015 – Jun 2015: Curso Avanzado Tecnica All on 4 – IPB Implant Practice Builder – San Jose Costa Rica
Sep 2016 – Sep 2016: All on 4 Surgical Protocol Clinical Course – Malo Clinic Education – Lisboa Portugal
Jul 2017 – Jul 2017: Digital Experience Forum – Denstply Sirona Academy – San Jose Costa Rica
Aug 2017. Aug 2017: Odontologia Digital y Cirugia Guiada – Denstply Sirona Academy, SICAT  – San Jose Costa Rica
Feb 2018- Feb 2018: CEREC Experience Latin America – Denstply Sirona Academy – Behsheim, Alemania
Feb 2019 – Feb 2019: Restauraciones Anteriores Adhesivas – Odontopolis Dental Training Center – San Jose Costa Rica
Jun 2019 – Jun 2019: Curso Full Intensivo Estetica del Sector Anterior – IMD VITA – Buenos Aires Argentina
Sep 2019 – Sep 2019: Digital Workflow Solutions Hands – On Workshop  – Zimmer Biomet Institute – New Jersey USA 
Dr Andres Fernandez – Oral & Maxilofacial Surgeon
Dr Luis Roberto Salas – Endodontics
Dr Mauricio Ortiz – Orthodontist
Dra  Paula Ledezma – Odontologist DDS
Dra Ana Luisa Azofeifa – Pediatric Dentist
Dr Luis Carlos Valverde – Anesthesiologist
Dr Mauricio Ortiz – Orthodontist
Gladys Sanchez – Dental Assistant
Accommodation Options
Club del Mar
Crocs Casino Resort
Best Western
Closest airports
International Airport SJO Juan Santamaria 1 hour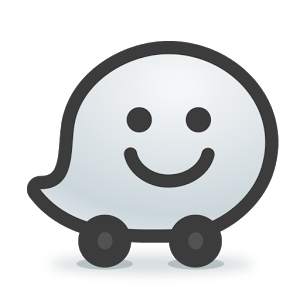 These are the geocoordinates​. ​Simply ​copy these numbers, enter​ them​ in Waze and ​you are good to go: 9.6146816, -84.6302551