Description
Dra Laly Brickler Calderón
I treat women of all ages, beginning with 5 year old girls up until senior citizens 90 (+) years of age.
I treat and study hormonal imbalances, menstrual disorders, climacteric stages and menopause. According to the individual woman that I am treating, at a certain moment I recommend Hormone Replacement Therapy. I diagnose and treat polycystic ovary syndromes. I work with patients who have premenstrual pain and significant menstrual pain as well as endometriosis orders.
I study and find out how to treat abnormal uterine bleeding as well as urinary and vaginal infections whether they are recurrent or first time infections. I also treat pelvic inflammatory disease whether with antibiotics or with surgical procedures when needed.
I do screening tests to prevent sexually transmitted diseases and I try to be able to have an early diagnosis of an STD and treat any particular STD as soon as possible.
I screen for breast cancer and treat breast pain or tenderness or any other disorders such as breast abscesses or mastitis.
I hear my patients experience with pain during sexual intercourse. I give advice and study sexual dysfunctions or difficulties during sex like lubrication, difficulties reaching orgasms among many other problems.
I treat and operate pelvic prolapses as well as incontinence.
I have a particular interest in female genital cosmetic treatments and surgeries and the use of laser treatment. I feel its something that I enjoy amongst everything else in OB/GYN.
Every day I see how each woman is so similar but at the same time different amongst themselves, with various different needs and mentalities. Charisma and knowledge with continuous studies permits me to stay up to date in my medical specialty, knowing effective management and directed to each woman's expectation at all stages of her life.
Specialty
Obstetrics and Gynecology
Year Opened
Medical Physician & Surgeon 9 years, Physician Specialist in Gynecology & Obstetrics (2 years 7 months)
Languages
Fluent English & Spanish
Number of doctors
1 - Obstetrics & Gynecology
Accreditations & Affiliations
*1st Ranking grade (Valedictorian) of graduate class in Medicine and Surgery at the Iberoamerica University 2012
*1st Ranking grade on entry exam to the University of Costa Rica for Residency as a Physician Specialist in Obstetrics & Gynecology 2013
*Member of the College of Medicine and Surgery of Costa Rica
*Member of the Association of Obstetrics and Gynecology of Costa Rica
*Member of the American College of Obstetrics and Gynecology
Publications
* Magazine Somos CR, Dra Laly Brickler; Edition 19; October 2018
Cancer de Mama: Factores de riesgo, detección y abordajes
San José, CR; Richard Ordoñez Uribe; Pgs 18-19
*Discussion on Facebook Live about the "Human Papiloma Virus" at Hospital Clinica Biblica July 2019
*Discussion on Facebook live about "Know Which Contraceptive Method is right for You" at Hospital Clinica Biblica, September 2019
*Magazine Somos CR, Dra Laly Brickler; Edition 24; Oct 2019;
Tiene Relación el Cancer de Mama con el Tratamiento de Reemplazó Hormonal?
San José, CR; Richard Ordoñez Uribe; Pgs 20-21
Qualifications
*Physician Specialist in Obstetrics and Gynecology at the University of Costa Rica 2014-2018
*Medical and Surgical Physician at the Iberoamerica University 2005-2012
*International Training in Laser: Pathology of the Inferior Genital Tract 2020
*Doppler Ultrasound with the Association of Obstetrics  and Gynecology of Costa Rica 2020
*Advanced Colposcopy Course with the Association of Obstetrics and Gynecology of Costa Rica 2016
*Microsurgery Training at the University of Costa Rica 2016
*Laparascopy Basic, Intermediate and Advanced Training at the University of Costa Rica 2016
*Principal Investigator in Observational Studies with the National Consensus of Investigation in Health 2015
*High School Bachelor Graduate at Middleton High School in Middleton, Wisconsin 1997-2001
Closest airports
Juan Santamaria Intrnational Airport, San José, Costa Rica SJO
Location
Dra Laly Brickler Calderón
Contact
Dra Laly Brickler Calderón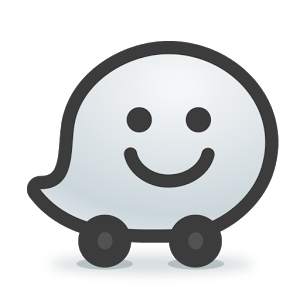 These are the geocoordinates​. ​Simply ​copy these numbers, enter​ them​ in Waze and ​you are good to go: 9.9401069, -84.1462761
Events
Dra Laly Brickler Calderón
Ratings
Dra Laly Brickler Calderón