Description
Where the word "Vacation" is truly defined.
With a spectacular view of the Arenal Volcano, natural hot and cold springs, five unique dining experiences and an impressive full service Spa, The Springs Resort and Spa at Arenal promises to overwhelm you in every aspect of quality, service and design.
This Costa Rica luxury resort perches one thousand feet above the Arenal Valley on a mountain ridge just six kilometers north of the active volcano but safely outside the government declared danger zone. Our luxury hotel's higher altitude relative to other hotels in the area allows for not only incomparable views of the Arenal volcano, the lush valley, and the surrounding towns that sparkle at night, but also access to the area's famous prevailing breezes. In fact, the name Arenal volcano is an indigenous word meaning "Window of the Wind". With an average daytime high temperature of 80 ̊F in the shade and nighttime lows averaging 70 ̊F you are sure to enjoy countless comfortable hours in your balcony hammock, al fresco dining, or sipping a frothy tropical cocktail in one of our spring pools or our private Arenal hot springs. The Springs Resort and Spa is a 165 acre luxury boutique five star hotel in La Fortuna, Arenal, Costa Rica with the best view of the Arenal Volcano and the most onsite guest amenities including a 14,000 square foot full service Spa, hot springs, a kilometer of frontage on the Arenal River and a wildlife rescue preserve. We are the best hotel for bird watching in Arenal along with hiking, river fishing, kayaking and wildlife tours. We have been rated one of the best five star hotels in the La Fortuna, Arenal area of Costa Rica.
We are best described as a romantic boutique hotel that is a perfect honeymoon destination, but we are also a great family resort with many children's activities. We are 20 minutes drive from the main town of La Fortuna in a secure, self contained and family-friendly resort atmosphere. We are a true Costa Rica family resort and a romantic honeymoon hotel at the same time. With 26 hot springs pools spanning over 4 acres of landscaped recreational area there is plenty of room to spread out and relax.
If you are not staying with us at the resort but in another hotel in the area we offer the best hot springs day tour in Arenal, La Fortuna. Chemical analysis of the minerals in our hot springs shows that we have the best hot springs in Arenal, La Fortuna with the highest parts per million of beneficial minerals. We offer a two day pass for only $60 per person and this includes the hot springs tour and the wildlife rescue preserve Jungle Cats tour as well as access to our five great restaurants and five bars. Day visitors can also book additional tours with us.
Languages
English, Spanish
Price
From $445 plus 13% sales tax per night
Services Offered
Spectacular view of the Arenal Volcano, natural hot and cold springs, five unique dining experiences and an impressive full service Spa. River Adventures – Tubing, kayaking, fishing. Climbing Wall. Horseriding. Wildlife rescue center.
Closest to
SANAR La Fortuna / San Carlos Hospital
Closest airports
Juan Santamariá International Airport, San José
(Airport transfers $155 each way)
Location
The Springs Resort & Spa at Arenal
Contact
The Springs Resort & Spa at Arenal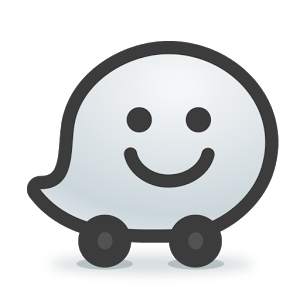 These are the geocoordinates​. ​Simply ​copy these numbers, enter​ them​ in Waze and ​you are good to go: 10.518428, -84.68854099999999
Events
The Springs Resort & Spa at Arenal
Ratings
The Springs Resort & Spa at Arenal