Description
Dr Abraham Gómez uses the best surgical techniques and the most advanced technology to treat functional and aesthetic conditions that affect the eyelids and the face.
Dr Abraham Gómez attended medical school in Costa Rica, where he was born. He then moved to Spain to specialize in ophthalmology at the prestigious Hospital Clínic de Barcelona. During his specialty training, he developed a passion for ophthalmic plastic and reconstructive surgery.
After finishing his residency, Dr Gómez moved to the United States to complete his training in oculoplastic surgery through a two-year fellowship sponsored by the American Society of Ophthalmic Plastic & Reconstructive Surgery (ASOPRS). He served clinical rotations at Division of Orbital and Oculoplastic Surgery at Western Eye Hospital in London, England and Jules Stein Eye Institute in Los Angeles, California & Alabama (Facial Plastic Surgery) at McCollough.
Dr Gómez returned to Costa Rica with his family, with the desire to improve his patients' quality of life, while using the latest surgical techniques in his field. He currently runs a private practice in San José, Costa Rica at 3 locations, 2 of which are JCI accredited hospitals.
Specialty
Ophthalmology
Oculoplastic Surgery
Facial Plastic Surgery
Year Opened
2002 - 7 years - USA, Spain, Costa Rica
Languages
English, Spanish
Accreditations & Affiliations
Fellow – American Society of Ophthalmic Plastic and Reconstructive Surgery (ASOPRS)
Qualifications
Associate Clinical Professor of Ophthalmology – Universidad de Costa Rica
ACADEMIC DEGREES
JANUARY 2000 – DECEMBER 2005 | UNIVERSIDAD AUTÓNOMA DE CIENCIAS MÉDICAS (UCIMED) | MEDICAL DOCTOR | SAN JOSÉ, COSTA RICA
MAYO 2007 – MAYO 2011 | UNIVERSIDAD DE BARCELONA, HOSPITAL CLINIC DE BARCELONA | OPHTHALMOLOGY RESIDENCY | BARCELONA, ESPAÑA
JULIO 2013 – JULIO 2015 | WAYNE STATE UNIVERSITY, SCHOOL OF MEDICINE | CONSULTANTS IN OPHTHALMIC & FACIAL PLASTIC SURGERY | FELLOWSHIP IN OCULOPLASTIC SURGERY | MICHIGAN, UNITED STATES
MEMBER OF THE AMERICAN SOCIETY OF OPHTHALMIC PLASTIC AND RECONSTRUCTIVE SURGERY (ASOPRS)
ADDITIONAL TRAINING IN OCULOFACIAL PLASTIC SURGERY
FEBRUARY 2011 | WESTERN EYE HOSPITAL | LONDON, UK
MARCH – JULY 2011 | INSTITUTO DE MICROCIRUGÍA OCULAR | BARCELONA,
SPAIN
JANUARY 2012 | JULES STEIN EYE INSTITUTE, UCLA | CA, USA
FEBRUARY 2014| MCCOLLOUGH PLASTIC SURGERY CLINIC| AL, USA
SEPTEMBER 2016 | INSTITUTO OFTALMOLÓGICO FERNÁNDEZ-VEGA | OVIEDO, SPAIN
Services Offered
Aesthetic Procedures
Endoscopic brow and forehead lift: An aesthetic procedure designed to rejuvenate the upper third of the face without leaving any visible scars. It restores brow shape and contour, eliminates skin that hangs over the eyelashes, and reduces frown lines and crow's feet.
Lateral Brow Lift
Upper eyelid lift (Blepharoplasty): One of the most common facial plastic surgery operations. It restores a youthful upper eyelid contour and treats eyelid wrinkles and excess skin.
Lower eyelid bags and festoons: The goal of this operation is to eliminate bags under the eyes and to achieve an elegant eyelid shape. This surgery may also reduce the appearance of dark circles.
Cheek lift: Also known as a midface lift, this surgery elevates the cheeks to their youthful position and adds volume to the middle third of the face, recovering a young and vigorous look.
Facelift (Rhytidectomy): A cosmetic procedure that reshapes the lower half of the face. It tightens lose skin around the jawline, elevates the corner of the mouth and reduces jowls.
Necklift: Often performed with a facelift, this procedure addresses platysma bands and skin laxity in the neck. The recovery time for this operation is usually longer and requieres that the patient stay in hospital the first night.
Facial rejuvenation with Botox and Fillers: A non-invasive way to give a more youthful appearance to the face. These products help to treat wrinkles and add volume to the face.
Reconstructive Surgery
Eyelid skin cancer: Diagnosis and surgical treatment of eyelid skin cancer. Advanced eyelid reconstruction after excision of eyelid carcinoma.
Eyelid ptosis surgery (droopy eyelids): A common procedure that restores eyelid height. It may be performed in one of both upper eyelids.
Treatment of eyelid retraction post-blepharoplasty: Eyelid retraction is a common complication of cosmetic surgery. Surgical correction is performed in the most aesthetic way possible, by recruiting skin from the upper cheek to avoid skin grafts.
Corrective surgery: Surgical treatment of complications after cosmetic surgery.
Endoscopic lacrimal surgery: Surgical procedure designed to treat an obstruction of a tear duct.
Orbital surgery and treatment of Grave's disease: Diagnosis and treatment of tumors of the orbit. Rehabilitative surgery in patients with sequelae of Grave's disease.
Closest airports
Juan Santamaria International Airport, San José, Costa Rica (SJO)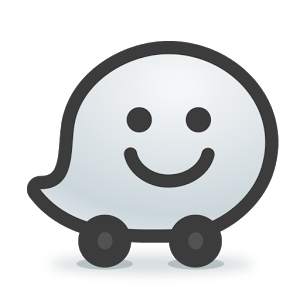 These are the geocoordinates​. ​Simply ​copy these numbers, enter​ them​ in Waze and ​you are good to go: 9.9276799, -84.07933500000001