Description
Costa Rica Treatment Center is an is an evidence-based residential treatment program designed to meet the individual addiction and dual-diagnosis needs of chemically dependent men and women. Our comprehensive programs are focused on complete reintegration and the creation of a strong recovery foundation. We offer 30,60, 90 and 120-day individualized programs, from $4,950 per month.
Costa Rica Treatment Center began with a single mission in mind; to heal individuals, families and communities suffering from addiction and other related mental health disorders by offering highly effective and affordable evidence-based treatment services while maintaining the highest level of quality and client care.
We operate under the disease model of addiction. Integrating this philosophy into our psycho-educational and experiential programming means we help each individual understand that addiction is a disease which becomes worse, never better over time and is inevitably fatal if left untreated.
Evidence-based treatment practices and proven modalities are integrated into our treatment planning to educate on the disease, develop relapse prevention techniques and ultimately develop a life that is no longer consumed by drugs and alcohol.
We believe the only way to effectively treat our clients is to look beyond the obvious symptoms, identify the source of the problem, and focus on continued healing of every facet of the person as a whole – mind, body and spirit.
Each treatment plan is individually developed in accordance with the client's unique medical history, psychiatric and biopsychosocial diagnosis, spiritual condition, and their cognitive level. Our programs are geared to improve each aspect of the client's life including their physical, mental, emotional, social, family, and spiritual condition.
Languages
English, Spanish, German
Price
From $4,950 per month
Accreditations & Affiliations
Accredited by the National Institute for Drug Addiction & Alcoholism (IAFA) and the Ministry of Health of Costa Rica
Qualifications
Clinical Director & Psychologist -Paola Cravioto Pacheco
Psychiatrist – Dr Enrique Madrigal Segura
Addictions Psychiatrist – Dr Randall Quiros
Psychologist – Fiorella Batalla
Psychologist – Laura Elizondo
Licensed Psychologist & Hypnotherapist – Angie Encina
Doctor – Dr Karla Uriate
Doctor – Dr Viviana Herrera Rojas
Social Worker – Cristina Herrera
Addiction Recovery Specialist – Tony Feeney
Ocupational Therapist – Maria Jesus Sánchez Brenes
Registered Nurse – Magrit Rose Walters
Sound Therapist – Laura Sibaja
Yoga Instructor – Arturo Garcia
Art Therapist – Gabriela Alvarado Villalobos
Certified Forest Therapist – Manuela Siegfried
Sound Therapist – Laura Sibaja
Closest airports
Juan Santamaria International Airport, San José, Costa Rica (SJO)
Location
Costa Rica Treatment Center
Contact
Costa Rica Treatment Center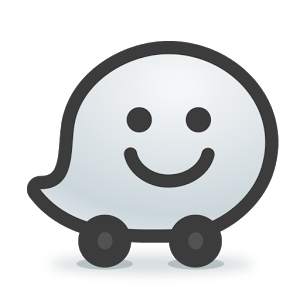 These are the geocoordinates​. ​Simply ​copy these numbers, enter​ them​ in Waze and ​you are good to go: 9.9418138, -84.11955519999998
Events
Costa Rica Treatment Center
Ratings
Costa Rica Treatment Center