Description
Hospital Unibe
We are a private medical center, which believes that high quality health care should be available to everybody so we are committed to maintaining affordable prices. We also focus the specialised services under the concept of integral health and health prevention.
Our priority is to provide complete physical, mental and social development of each of our users. Our work is strengthened through the pursuit of excellence in every service we provide.
We have 3 operating rooms with the latest equipment for orthopaedics surgery, plastic surgery, general surgery, urological procedures, among others.
We have 8 rooms for patients to be hospitalised, ensuring personalised and individualised care for our patients, maintaining a ratio of one to one ensuring superior care and attention to every need of our patients.
Accreditation – Hospital Unibe constantly strives for excellence in all its services and quality care. Our patients can have peace of mind that we comply with all international standards as Hospital Unibe was accredited in September 2009 by the American Association for Accreditation of Ambulatory Surgery Facilities (AAAASF). AAAASF Accreditation ensures compliance with international standards in areas such as the general atmosphere in the operating room, policy & procedures in the recovery room, general safety in the institution, blood and drugs, records, medical quality assessment, continuous quality improvement, staff and general policies and procedures regarding anaesthesia.
In 2016, Hospital Unibe was accredited by Acreditas, an international subsidiary of AAAHC. Accreditation Association of Ambulatory Heath Care,founded in 1979, an American association which accredits ambulatory healthcare facilities throughout the world.
Languages
English, Spanish
Number of doctors
80 doctors with 35 specialties
Number of rooms
8 hospital rooms & 3 operating rooms 
Accreditations & Affiliations
American Association for Accreditation of Ambulatory Surgery Facilities (AAAASF) since 2009
Council for International Promotion of Costa Rican Medicine (PROMED)
Accreditas since 2016 – International Subsidiary of AAAHC Accreditation Association of Ambulatory Heath Care
Services Offered
Carpal tunnel release, Laparoscopic Inguinal Hernia Repair, Umbilical Hernia Repair, Gallbladder Removal, Blepharoplasty, Rhinoplasty, Breast Augmentation, Breast Reduction, Liposuction, Tummy Tuck, Stomach Liposuction, Buttock Implant, Buttock Lipoinjection, Breast Lift, Arm lift, Facelift, Lipolaser, Lipoinjection, Thighs, INTACS, Lens implants, Pterigion, Surgery of Glaucoma, Strabismus Surgery, Maxilofacial, Dental Surgical Implants, Stroscopy, ACL.
Other facilities available:
Laboratory, X Ray, Densitometry, Mammography, Ultrasound, Cat Scan, Pharmacy, private security, CCTV, Ambulance service.
Closest to
Recovery Center CheTica
Ramada Hotel, Hotel Plaza Real, Hotel Presidente, Hotel Bougainvillea,Refugio de Montana
Closest airports
Juan Santamaría International Airport, San José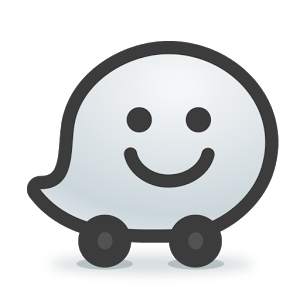 These are the geocoordinates​. ​Simply ​copy these numbers, enter​ them​ in Waze and ​you are good to go: 9.9615466, -84.0653911