Description
Dr Deepak Chopra is renowned as one of the world's most respected natural medicine Doctors. His Endocrinology expertise and extensive Ayurveda (Indian medicine) knowledge is combined to offer a range of natural nutritional and skincare products, endorsed by the Chopra Center for Wellbeing in California.
These products are based on the principles of Ayurveda medicine which has been used for 5000 years to activate the body's internal pharmacy and promote the body's natural healing capabilities using superfruits, medicinal herbs and botanicals.
These Zrii products are only available for sale at the Chopra Center or online via professional registered distributors.
Meditourdirect is proud to be registered now and able to distribute these Zrii Chopra Center products in Costa Rica and in 14 other countries including the U.S. and Canada.
Over the past 3 years we have seen family, friends, business contacts and also Meditourdirect patients helped in many ways with these natural products, in many cases being able to reduce or substitute chemical pills with these natural Chopra Center products.
So far these products have personally helped our contacts with health issues such as high cholesterol, high blood pressure, high triglycerides, diabetes, chronic pain, depression, anxiety, gastritis, colitis, arthritis, rhinitis, asthma, cysts, menstrual pain, menopause, migraines, allergies, constipation, acne, eczema, psoriasis, fibromyalgia, hair loss, thyroid and hormone problems, cancer, Multiple Sclerosis, dementia, Alzheimer's, weight loss, muscle mass, sleeplessness, energy, and various auto immune conditions.
The Chopra Center Zrii products include:
Zrii PURIFY a 7 day detox plan at just $99 – the same used at the Chopra Center for their VIP and celebrity guests to detox and cleanse your system down to cellular level AND it tastes good.
The star product Zrii AMALAKI antioxidant superfruit juice, 'The Great Rejuvenator', a 2oz serving every morning fasting adapts to your body's needs and can help relieve many of the health issues mentioned above.
Zrii ACCELL – a natural energy drink, which aids digestion, boosts your metabolism and gives you natural energy and focus – great for pre workout, after lunch or for long hours at work.
Zrii ACHIEVE – a natural chemical free protein shake – delicious and packed with nutrients to either help weight loss (when used as a meal substitute) or build muscle mass (when used as a healthy snack). Available in Dutch Chocolate or French Vanilla.
Zrii CAFE RISE – a healthy coffee, Colombian gourmet Arabica bean, with extract of cafe verde and Amalaki for antioxidants and fat burning, but also smooth on the stomach with full flavor and energy.
ZRIINEW – natural skincare products which adapt to each skin type – not tested on animals, no artificial perfumes or ingredients and with stunning results even after just one month. Exfoliator, Serum, Day and Night Cream are sold individually or in a kit for $150 for all 4 products.
Also available in the Chopra Center range of products – Zrii OMEGA 3 (which does not taste of fish oil!) and Zrii AM and Zrii PM vitamins.
To order Zrii products online direct to your door in 14 countries so far, click this
link
.
To read and learn more about these Chopra Center products please see the catalogue of all products available in the US and Canada
here
.
To read about real life testimonies of our contacts already using Zrii products join our Facebook page –
To order Zrii products online direct to your door in 14 countries so far,
click here
.
If you have any questions as to how Zrii products may be able to help you, please
contact us
and we will be really happy to share more.
Accreditations & Affiliations
Chopra Center for Wellbeing (endorsement)
Location
Ayurveda products-Zrii-Chopra Center
Contact
Ayurveda products-Zrii-Chopra Center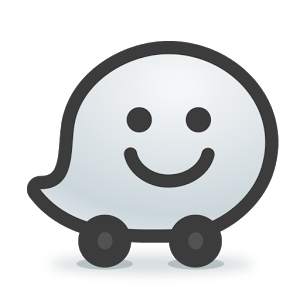 These are the geocoordinates​. ​Simply ​copy these numbers, enter​ them​ in Waze and ​you are good to go: 9.9341896, -84.20899259999999
Events
Ayurveda products-Zrii-Chopra Center
Ratings
Ayurveda products-Zrii-Chopra Center