Description
The Anti Aging and Wellness Clinic is a leading international medical group with four international treatment centers – two in Costa Rica – San José and Guanacaste, one in Tijuana, Mexico and a fourth center in Panama.
Dr Leslie Mesen is board certified by the American Academy of Anti-Aging Medicine.
Their mission is to safely and effectively get patients on the fast-track to optimal wellness. By doing so ultimately helping patients to avoid unnecessary common age-related chronic diseases.
Anti Aging and Wellness Clinic offers:
Bio-identical hormone replacement (BHRT)
Facial and skin rejuvenation
Medical Weight Loss
Vitamins and Supplements
Human Growth Replacement for AGHD is a leading treatment.
Detail of Treatments Available:
Hormone Replacement Therapies: Our goal is to take a very comprehensive look at your health, hormone levels, cardio health, among others, and help design a plan and guide you through the process of maintaining excellent health and body composition.
Medical weight loss: we offer Human Chorionic Gonadotropin or HCG. This Hormone is used as treatment for medical weight loss. While under treatment you will be able to reduce the percentage of body fat, and you can lose between 12 and 20 pounds in a month. Treatment consists of four injections and you will be able to take it with you back home, to administer it yourself.
Facial Rejuvenation Treatments:

–  Botox
–  Fillers
–  PRP with or without Dermapen: The Platelet-rich Plasma process is an advanced procedure where approximately 60cc of your own blood is taken and spun to separate the healing growth factors from your blood. The DermaPen will stimulate your skin and will result in a number of healing benefits, it is a maintenance process that stimulates the body to create growth factors and build collagen. Combined with PRP, the result is much better due to the growth factors being introduced to the skin as part of the PRP procedure.

Platelet- Rich Plasma (PRP) for injuries: Platelet-Rich Plasma Therapy (PRP) the latest treatment for injuries. Platelet-rich Plasma from PRP therapy attracts healing growth factors, so the idea of PRP is to inject a patient's own Platelet-rich Plasma at the site of the injury, hence, attracting healing Growth Factors to the specific area.
P-Shot Platelet-Rich Plasma (PRP): The P-Shot is the modern non-surgical medical option for men seeking male enhancement. By using own patient ́s blood, in a common procedure called Platelet- rich Plasma, growth factors can be extracted from the blood. These growth factors are then injected into the Penis in approximately 5 locations. The P-Shot for Male Enhancement is engineered to con- centrate these growth factors with the goal of enhancing nerve and vascular function in the penis.
IV Therapies: Chelation and Myers Cocktails: This is the process of removing heavy metals from the bloodstream. By performing the Chelation Therapy through IV, followed by a Myers' Cocktail, patients benefit from a detox of pollutants and the reinstitution of a healthy combination of vital nutrients.
Languages
English and Spanish
Accreditations & Affiliations
ABAARM US board certified Anti Aging and Regenerative Medicine
Qualifications
Dr Leslie Mesen MD – Co-Founder & Chief Medical Officer
UNIBE Universidad de Iberoamérica 2005
Dr Leslie Mesen is a leader in the field of Anti-Aging Medicine in Latin America. He is board certified in anti-aging medicine by the American Academy of Anti-Aging and Regenerative Medicine. He has been practicing bio-identical medicine for 10 years
Accommodation Options
Real Hotel Intercontinental
The Wyndham Gardens
Hotel Boutique Out of Bounds
Closest airports
Juan Santamaria International Airport (SJO)
Location
Anti Aging and Wellness Clinic
Contact
Anti Aging and Wellness Clinic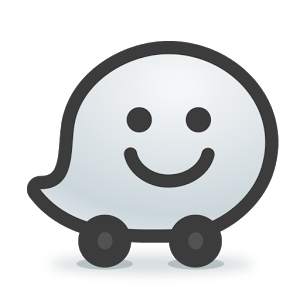 These are the geocoordinates​. ​Simply ​copy these numbers, enter​ them​ in Waze and ​you are good to go: 9.9401069, -84.1462761
Events
Anti Aging and Wellness Clinic
Ratings
Anti Aging and Wellness Clinic