Description
Eden Retreat Center

"Start where you are, use what you have, do what you can." A. Ashe
Eden Retreat Center offers Wellness Retreats located in the mountains near Jaco, just one hour from San José International airport.
Eden Retreats are designed for people who want to regain control of their health. Whether you are going through a life transition, looking to detoxify your body, or are just sick and tired of being sick and tired, this is the retreat for you! You choose from 5 or 10 nights (or more if you wish!) to invest in your wellbeing.
You will learn many different modalities and paths to living your best life.
With this information you will learn what health practices work for you and which ones you can incorporate into your lifelong journey to wellness.
We create personalized and transformational health retreats in our relaxed healing environment, grounded in our program pillars:
Nutritional counseling
Life coaching
Longevity fitness
Digestive reprogramming
We offer regularly scheduled group retreats (starting the 10th of each month) for those looking to reset their health or we can create a private and customized experience for you, your small group, or corporate team.
Once you have selected your retreat dates and health goals, we will schedule your online consultation so we can gain a deeper understanding of your unique needs and begin to create your ideal health transformation retreat.
All of our guests at our Costa Rica Retreat Center will enjoy:
A private ocean view retreat suite
3 local organic meals per day or juice fasting if desired
daily longevity fitness classes
health classes on a variety of topics
live cooking demonstrations
access to our wellness services
concierge medical program
For those looking for even more adventure, we are happy to arrange any of the exciting and amazing tours offered in this beautiful country.
Join us for your health transformational retreat or make this lifestyle home by becoming a retreat resident.
Languages
English, Spanish
Number of rooms
9 ocean view suites
Accreditations & Affiliations
Dra Randi Raymond – Nationally certified acupuncturist with National Certification Commission for Acupuncture & Oriental Medicine NCCAOM (U.S.)
2013-2014 Integrative Medical Doctorate, Integrative Medicine – University of Natural Medicine
2002-2005 Masters, Science of Oriental Medicine & Herbology – Pacific College of Oriental Medicine
Qualifications
Dra Randi Raymond
Dr. Randi started out as an adrenaline junkie working in the OR and racing Motocross. After a serious bike accident and a cancer diagnosis, she redirected her medical career to include a more Holistic and Integrative approach. She holds an M.A. in Oriental Medicine from Pacific College of Oriental Medicine in San Diego and a Doctorate in Integrative Medicine from the University of Natural Medicine in Santa Fe.
She has been creating customized Integrative Health and Wellness Retreats in Costa Rica for the last 10 years. She specializes in one-on-one personalized medicine with the intention of getting to the root of your problem.
Dr. Randi's emphasis on educating her clients sets her apart in her field. She is passionate and real in her work to empower clients to make lifestyle changes and seek treatments that truly work for them.
She created Eden, a Costa Rica Retreat Center in Jaco, Costa Rica to provide the safety, space, and time to get to the root of your problem and create a positive shift.
Closest airports
Juan Santamariá International Airport, San José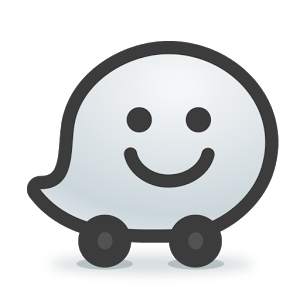 These are the geocoordinates​. ​Simply ​copy these numbers, enter​ them​ in Waze and ​you are good to go: 9.7629411, -84.6054125