Description
Dr. Miguel Alfaro has been a plastic and reconstructive surgeon for over 35 years, treating both local and international patients.  He has performed thousands of surgical procedures that give him the confidence he needs to treat his patients for outstanding results in the safest manner possible and support his already amazing credentials.  He treats every patient as if they were his own family, with only their wellbeing in mind.  You can have as many postoperative consultations as needed, and stay in touch with Dr. Alfaro and his team anyway you prefer.
He graduated from the University of Costa Rica Medical School, completed his training as a specialist in General Surgery at University of Costa Rica, University of Michigan, Ann Arbor and University of Missouri, Columbia.  He is a Plastic and Reconstructive Surgeon from the University of Colorado Medical Center in Denver. 
He has been university professor, member of many professional and academic associations throughout the years.
Dr. Alfaro performs all types of plastic surgery procedures liposuction, for example, since 1976, years before it was started in the USA.  The most common procedures include breast augmentations, breast lifts or reductions, face lifts with neck and eyelid lifts, tummy tucks, arm and inner thigh lifts, fat grafting or injections to the face and buttocks as well.  He also has vast experience with rhinoplasty.
We also offer a wide variety of minimally invasive procedures that will optimize your surgical results.  We also provide postoperative treatment to improve healing and make you feel better, faster; reducing swelling and inflammation.  We assist patients through the whole process of consulting on a specific procedure, looking for lodging and transportation, and anything else they need during their surgical trip to Costa Rica.
Specialty
General Surgery (Verified)
Plastic & Reconstructive Surgery (Verified)
Languages
English, Spanish
Accreditations & Affiliations
International College of Surgeons
Costa Rican Plastic Surgery Association
Plastic Surgery Association for Iberoamerica
Fellow International College of Surgeons, American College of Surgeons
Founding partner, Costa Rican Association of Mastology
Costa Rican Association of Oncology
Regional Representative of the International Society of Burn Injuries
Academica Council at U.A.C.A. Universidad Autónoma de Centro América
Qualifications
1968 Doctor of Medicine & Surgery University of Costa Rica
1969-1971 General Surgery, Hospital San Juan de Dios
1971-1976 General Surgery, University of Michigan, Ann Arbor, USAGeneral Surgery University of Missouri, Columbia, USA
Plastic & Reconstructive Surgery, University of Colorado, Denver, USA
Services Offered
Face
Facelift, Blepharoplasty or Eyelid Lift, Neck Sculpting, Brow Lift, Facial Implants, Facial Irregularities, Botox, Lip Augmentation with dermal fillers, Rhinoplasty or nose job, Otoplasty for ears.
Body
Abdominoplasty or Tummy Tuck, Liposuction – Liposculpture, Fat grafting or injections, Gynecomastia or Male Breast Reduction, Inner Thigh Lift, Arm Lift or Brachioplasty, Breast Augmentation, Breast Lift, Breast Reduction.
Costa Rica Dental Design www.costaricadentaldesign.com is a dental specialty clinic in Costa Rica that offers Endodonthics (root canals), Prostodontics or oral rehabilitation (veneers, crowns, implants), General dentistry, Oral Surgery, etc. We include a complimentary check up for all our surgical patients.
Closest to
Chetica Ranch, Residence Inn by Marriott(Escazu), Courtyard by Marriott (Escazu), Holiday Inn Express(Escazu), Terrazas de Golf, Hotel Cuna del Angel
Closest airports
Juan Santamariá International Airport, San José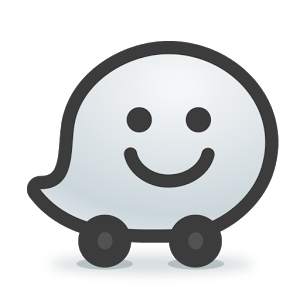 These are the geocoordinates​. ​Simply ​copy these numbers, enter​ them​ in Waze and ​you are good to go: 9.939613, -84.144338