Description
Dr Chaverri studied Otolaryntology at the University of Bordeaux II, France, which is reputed to be one of the best Otolaryntology learning centers in the world.
Dr Chaverri attends to all Ear, Nose and Throat consultations and procedures for both adults and children.
He was the first specialist in Costa Rica to perform a cochlear implant in 2002 and has many years of experience of performing cochlear implants, being one of the few specialists who can perform this procedure in Costa Rica.
Dr Chaverri was also the first surgeon in Costa Rica to place a Bone Anchored Hearing Aid (BAHA) and a also the first to place a Bonebridge implant.
Dr Chaverri also a specialist in Middle Ear Implants and in surgery for Cerebellopontine Angle Tumors.
Contact Info
Address:

Instituto de ORL, CIMA Hospital -Barrio Los Laureles, San Rafael de Escazu, San José & Clinica Aguilar Bonilla, Calle 7, Catedral, San José

E-mail:

Click here now

Phone:

+506 2208 8305

Category:

Doctors, Ear, Nose & Throat, Treatment
Languages
English, Spanish, French
Accreditations & Affiliations
Costa Rican Association of Otolaryngology
College of Doctors & Surgeons of Costa Rica
Costarican Association of Otolaryngology, Surgery of Head & Neck
Panamerican Association of Otolaryngology, Surgery of Head & Neck
Iberoamerican  Group of Cochlear  Implants & Fine Sciences
Georges Portmann Foundation, Bordeaux, France
Encyclopedia  of Otolaryngology Surgical Doctors, Paris , France
Qualifications
MD Doctor of  Medicine & Surgery University of Costa Rica 1977
Specialist in Otolaryngology , University of Bordeaux II, France 1982
Services Offered
Cochlear Implant Surgery
BAHA Surgery
Middle Ear Implants: Soundbridge, Bonebridge
Surgery of the Cerebellopontine Angle
Middle Ear Surgery
Vertigo Surgery
Hearing Aids Indications
Early Detection of Hearing Loss in Newborn Babies
Hearing Loss Diagnosis, Management & Treatment
Ear Disease Management
Facial Paralysis Management
Closest airports
Juan Santamaria International Airport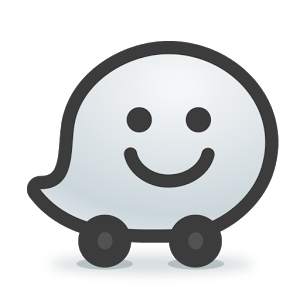 These are the geocoordinates​. ​Simply ​copy these numbers, enter​ them​ in Waze and ​you are good to go: 9.939288, -84.14449200000001