Description
DentaVac Dental Clinic is devoted to providing our dental patients with the very best dentistry available today in San Jose, Costa Rica. Thousands of people each year come to San Jose, Costa Rica to obtain quality and affordable dental treatments such as porcelain veneers, crowns, bridges, implants, root canals, whitening and many other dental services.
Our entire Costa Rica dentist staff at DentaVac Dental Clinic is an integrated group of highly trained individuals. Our dentists are highly trained from well known accredited dental schools with Doctorate of Dental Surgery (DDS) degrees. We fulfill all of your dental care needs from ZOOM one-hour teeth whitening to the most amazing full mouth transformations. All of your dental care needs can be accomplished at DentaVac Dental Clinic with the most modern technology available. Our San Jose, Costa Rica dental clinic of educated and talented dental professionals proves that dentistry in Costa Rica leads the industry around the world with quality dental services in less time at DentaVac Dental Clinic.
Year Opened
Clinic opened 1988
Languages
English, Spanish, Portuguese
Accreditations & Affiliations
American Association of Approved Ambulatory Surgery Facilities (AAAASF)
Member of International Congress of Oral Implantologists (ICOI)
American Academy of Cosmetic Dentistry (AACD)
DeCare Dental
Europ Assistanse
World Dental Federation (FDI)
Delta Dental
Council for International Promotion of Costa Rican Medicine (PROMED)
Qualifications
Dr. Luis Baez DDS Graduated from Universidad de Costa Rica in 1994
Dr. Arturo Acosta DDS Graduated from the Federal University of Minas Gerais in Brazil in 1986 and again in 1987 from the University of Costa Rica
Dr. Gabriela Sibaja DDS Graduated from Universidad Latina de Costa Rica in 2007
Dr. Montserrat Chacón DDS Graduated from Universidad Latina de Costa Rica in 2008
Dr. Carlos Meza Periodontist from the University of Illinois, Chicago
Dr. Ivan Navarro Implatologist graduated in 1990 from the University of Costa Rica as a DDS. In 1996 he completed the Oral Implantology Fellowship program in the University of Miami / Jackson Memorial Hospital.
Dr Emilio Ramirez Endodontist graduated as a DDS from Universidad Latina de Costa Rica in 2004 and as Endodontist from Universidad Autónoma de Guadalajara, México in 2008
Services Offered
Cosmetic Dentistry ,Orthodontics, Endodontics, Periodontics, Oral Surgery, Dental Implants, Dental Hygiene, Pediatric Dentistry
Treatments:
Porcelain Veneers, Tooth Whitening, Fillings, Root Canal, Dentures, Implants, Dental Surgery, Bridges, Crowns.
Closest to
Costa Verde Inn, Hotel Out of Bounds, Hotel Alta, Villas del Rio Aparthotel, Ringle Resort, Aparthotel Don Francisco
Closest airports
Juan Santamaria International Airport, San Jose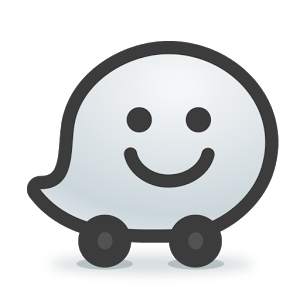 These are the geocoordinates​. ​Simply ​copy these numbers, enter​ them​ in Waze and ​you are good to go: 9.93448, -84.15660400000002