Description
Dr Jorge Esmeral Maldonado & Laparascopic Center of Costa Rica
Dr Jorge Esmeral  Maldondo is one of the most experienced surgeons in Costa Rica, specifically in laparoscopic surgery, one of the pioneers of advanced surgery in the same field. Complement this with the excellent team of Doctors, psychologists, nutritionists, anesthesiologists, internists whose work, support and teamwork in both the pre and post operative, are of vital importance to the patient and their family environment.
The Laparoscopic Center of Costa Rica is an interdisciplinary group that has the best specialized doctors in different areas. Offering a complete and personalized attention to each one of the patients, from the initial visit to the surgical procedure and the short, medium- and long-term follow-up; becoming a trusted ally for all of our patients in and out of Costa Rica.
For peace of mind and confidence, the Laparoscopic Center Medical Team is comprised of highly trained surgeons who have extensive experience. The staff is led by Dr Jorge Esmeral Maldonado, Advanced Diploma in Surgery & Surgery for Obesity in the Clinic Teknon, Barcelona, Spain, under the direction of Carlos Ballesta, Center for Obesity Surgery  (Cali, Columbia), Center of Excellence for Bariatric Surgery (Corrientes, Argentina). Dr Esmeral  has  also been on many occasions  a teacher, invited to different courses of surgery in different countries such as Panama, Columbia and Argentina. Similarly he has been a lecturer and speaker at various courses where he has always shared his experience and teaching to different surgeons in different countries.
Specialty
General Surgery (Verified)
Languages
English/Spanish/Portuguese
Accreditations & Affiliations
Current Member: Costa RicanAssociation of Surgery for obesity and metabolic disorders (ACROMTA- Representative of Costa Rica to IFSO)
Active member of:
IFSO (International Federation for the Surgery of Obesity and Metabolic Disorders)
ASMBS (AmericanSociety of Metabolic and Bariatric Surgeons).
ACS (AmericanCollege of Surgeons).
ACC (Costarrican Surgery Association).
ALACE (Latinamerican Association of Endoscopic Surgery).
Costarrican College ofPhysicians and Surgeons.
Mexican Hernia Association.
ASCRS (American Society of Colon and Rectal Surgeons)
Hernias Costa Rican association
Qualifications
Physician and Surgeon. Universidad del Cauca. 1995.
Specialist in General Surgery. University of Costa Rica. Graduate Studies System. 2004.
Diploma in Advanced Laparoscopic Surgery. Laparoscopic Center of Barcelona, Spain, June-September 2004.
International Diploma in Hernias of the abdominal wall. Mexican Hernia Association. Mexico, Mar-May 2016.
Diploma in Hepatic Laparoscopic Surgery. Pontifical Catholic University of Chile. Aug-Oct 2017
Services Offered
Bariatric Surgery  – Gastric Bypass Surgery, Adjustable Gastric Band Surgery, Gastric Sleeve Surgery (Sleeve Gastrectomy), Intestinal Bypass Surgery or Metabolic Surgery.
Laparoscopic Surgery – Inguinal Hernia Surgery, Hiatal Hernia Surgery, Surgery of the Gallbladder (laparoscopic cholecystectomy), Appendix Surgery (laparoscopic appendectomy), Colon Surgery, Surgery of Abdominal Organs.
Closest to
Residence Inn by Marriott
Closest airports
Juan Santamariá International Airport, San José
Location
Dr Jorge Esmeral Maldonado
Contact
Dr Jorge Esmeral Maldonado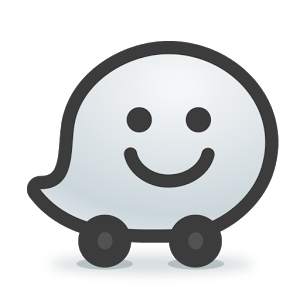 These are the geocoordinates​. ​Simply ​copy these numbers, enter​ them​ in Waze and ​you are good to go: 9.939613, -84.144338
Events
Dr Jorge Esmeral Maldonado
Ratings
Dr Jorge Esmeral Maldonado