Description
LoveAll 5D is an exclusive, high-level, luxury healing company which specializes in quantum frequency medicine for conscious individuals. You will be able to experience a combination of ancient and cutting-edge quantum healing modalities, shamanic medicine, holistic health services, all served within the Sacred, Active Container of Mikko & Biji's Zero Point Quantum Field. 
LoveAll 5D facilitates the expansion and ascension of Master-level Conscious Leaders, Coaches, Healers, Soul-Guided Entrepreneurs, Light workers, Content Creators, and New Earth Influencers from every industry, all over the planet to QUANTUM LEAP into their heart's highest, physical, manifested reality, DYNAMICALLY, in REAL TIME.  This is Quantum Physics combined with Yogic Technology and the Zero Point Field. This trifecta is magical, but not magic. It has proven itself to work each and every time; throughout humanity's history.  
The modalities and experiences curated and facilitated by LoveAll 5D offers PERMANENT mental, emotional, physical, and spiritual transformation.  Your subtle energy bodies are recoded on both a cellular and DNA level back to their organic blueprint, by releasing old conditioning, trauma lines, sabotage loops and toxic lineage programs.  
Quantum healing modalities are specifically curated to the needs of each client so that they will RECEIVE exactly what their own Soul is prescribing with complete Divine Sovereignty in tact, honoring the universal truth that you are your own Guru, your own highest, most direct connection to Source, GOD, 12D Christ Consciousness and the Christ manifested. You are deeply honored in you living your most powerful, masterful, fulfilled, embodied existence in love, with your heart turned ON.  
The team of facilitators and specialists welcome anyone who is ready to commit to the highest frequency of pure Love energy to be the foundation of their relationship. You can and will align to Sacred Union in the physical through the willingness to experience heart and soul intimacy.
Regenerate your cells on a DNA level to express the highest electromagnetic frequencies and elevate to connect with Divine Source energy.
Optimize your physical, mental, and spiritual states of being. 
Open yourself to receive blessings and love from Life by overcoming your perceived blocks and limitations.
Attract healthy and prosperous relationships and opportunities. 
Feel peace within and find empathy for all things. 
Feel, trust, and listen to your intuition to always maintain your highest timeline.
Learn to channel your sexual energy to create magic, in relationships, in career, and in life.
Live in flow state and magnetize love, abundance and your hearts desires to you.
Expand your desire and capacity for emotional, physical, and spiritual intimacy.
"The Human Love STORY can't compare to the Divine, Love EXPERIENCE"  ~ Mikko & Biji, Founders LoveAll5D & Avaala™, the New Earth Frequency
Mikko and Biji live in Sacred Union with their two beautiful, conscious teenagers in Costa Rica.
They are the founders of LoveALL 5D. They have successfully created a 5D heart-based business, activating, healing and helping thousands across the planet physically manifest their highest timelines using Quantum Frequency Medicine called Zero Point Energy. 
With their growing team, LoveALL 5D is raising the frequency of the planet through Exclusive, High Level Offerings, conscious media and digital products. They are making it possible for the rest of us to viscerally see, feel, and understand the infinite possibilities of the New Earth that is HERE now.
Specialty
Luxury, Couples, Conscious, Tantric, Mindfulness, Wellness, Intimacy, Spiritual, Healing, Therapeutic, Holistic, Energy, Manifestation
Accreditations & Affiliations
Zero Point Field
Sacred Union
Qualifications
Biji is an initiated Prakamya Siddhi Shaman, which means she is able to share Divine truth that will lead you to embodiment, self-realization and enlightenment. She holds the Zero Point Quantum field frequency through a decade+ long mastery of the Brahma Murhurta Sadhana. She embodies over 3,800 Consecutive Days of Daily Conscious Frequency Mastery. 
Mikko holds the Zero Point Quantum Field through his lifetime of consistent energy training starting at the age of 5 years old. He is embodied with 15+ years of Kundalini Yoga and 20+ years of spiritual mastery through Fasting.
Through their individual energy training, Mikko and Biji aligned to one another in Sacred Union by balancing, healing, honoring and integrating their Divine Feminine and Masculine energies.
Mikko & Biji's power to connect you to your heart and connect to others hearts in Soul authentic, radical aliveness is truly transcendent and must be experienced in person to believe it.
Services Offered
Mind
Intimacy Practice 
Shadow work
Inhibitory Control practices
Frequency Healing
Conscious communication
Nervous system Regeneration
Trauma therapy on a cellular DNA level
Subconscious re-programming
Somatic healing 
Spirit
Sound healing
Ecstatic Dance
Somatic Breathwork
Light Language
Avaala™ Tantra Frequency Yoga which energetically weaves the Spiritual to the Physical Experience. 
Sacred Sexuality & Pleasure workshop
Quantum energy healing
Opening and closing Sacred Ceremonies
Manifestation, creation, & receiving workshop
Womb Alchemy
Sacred Union Activation of 5D~12D Codes
Feminine and masculine embodiment rituals
Feminine and masculine harmonization practices
Body
Traditional Chinese Medicine assessment
Holistic detox with Intestinal cleanse, Kidneys and Blood cleanse, 
Gut flora optimization
Plant-based nutritional adjustment and personalized meal plan
Vegan, Gluten Free, Organic, Dairy-free, Raw, Sugar conscious meals 
Emotional biodecoding
Wellness massages and acupuncture
Daily enlightenment practice
Luxury, Couples, Conscious, Tantric, Mindfulness, Wellness, Intimacy, Spiritual, Healing, Therapeutic, Holistic, Energy, Manifestation
Closest airports
Juan Santamaria International Airpot, San José, Costa Rica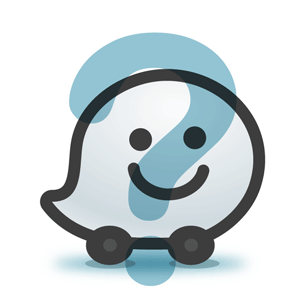 Geocoordinates​ not found...