Description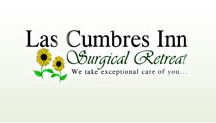 Las Cumbres Inn is the perfect way to recover from plastic surgery, general surgery, orthopaedic surgery, eye surgery, dentistry and more.
Located just 15 minutes from beautiful San Jose, Costa Rica, Las Cumbres Inn is a remarkable 14 room inn designed especially for post-operative care.
With a breathtaking view, luxurious pool and gardens, Las Cumbres is modern and spacious, yet just the right size to provide the personal care and comfort needed after surgery or dental procedures.
Las Cumbres Inn has a full staff of registered nurses, a complete support staff, 24 hour medical care and just minutes from all major hospitals, doctor and dentist offices and state-of-the-art medical facilities.
Languages
English, Spanish, German, French
Price
$85 Bed & Breakfast. From $95 plus taxes including 3 meals & nursing care.
Accreditations & Affiliations
Council for the International Promotion of Costa Rica Medicine (PROMED), Costa Rica Tourism Board (ICT), Costa Rican National Tourist Chamber (Canatur), Cámara Costarricense de Hoteles (CCH)
Closest airports
Juan Santamaria International Airport, San Jose. Tobías Bolaños Airport, Pavas.
Location
Las Cumbres Inn – Recovery Center
Contact
Las Cumbres Inn – Recovery Center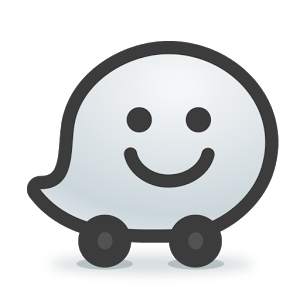 These are the geocoordinates​. ​Simply ​copy these numbers, enter​ them​ in Waze and ​you are good to go: 9.921726311720654, -84.13956642150879
Events
Las Cumbres Inn – Recovery Center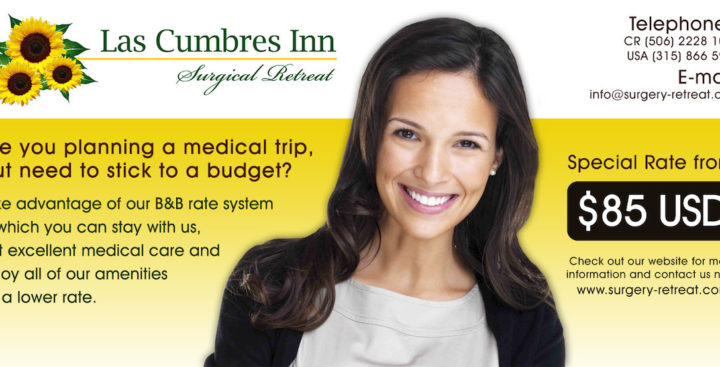 Las Cumbres Inn Recovery Center
Las Cumbres Inn Recovery Center – Special Offer
Special B&B rate offering medical care, bed and breakfast from $85 plus tax per night.
Ratings
Las Cumbres Inn – Recovery Center