Description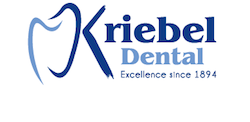 Kriebel Dental means four generations of dentists serving the Costa Rica populations for over 100 years. The clinic was founded by Dr Ricardo Kriebal Staats, who arrived from his native city, Dusseldorf, Germany, in 1894.
Dr Kriebel Rodriguez, an Honorary Member of the American Dental Association and the Omicron of Kappa Upsilon Honorary Dental Society, among his many distinctions, retired from the practice of dentistry in 2008, after 66 years of continuous service to the Costa Rican population, having been a pioneer in the practice of dentistry in our country.
Dr Ricardo Kriebel Coronado, a graduate of the University of Costa Rica, with a speciality in Prosthodontics and an Implant Fellowship from the Ohio State University, joined the practice in 2012.
The clinic has always had an in-house dental laboratory, where many technicians have served though the years, contributing in a special way to the service the clinic has provided for over 100 years.
Specialty
Prosthodontics (cosmetic & restorative dentistry), Periodontics, Endodontics, Oral Surgery
Contact Info
Address:

Torres del Parque, Sabana Norte, 150 metros oeste del ICE, 3er piso San José, Costa Rica

E-mail:

Contact directly

Website:

www.kriebeldental.com

Phone:

Costa Rica +506 2290 3939 U.S. toll free 1800 506 3056

Location:

San José
Year Opened
1894 More than 100 years in practice
Languages
English, Spanish
Accreditations & Affiliations
American Association of Approved Ambulatory Surgery Facilities (AAAASF)
American Dental Association
Academy of Operative Dentistry
American Association of Endondontists
American College of Prosthodontists
International College of Dentists
Academy of Osseointegration
Collegio de Cirujanos Dentistas de Costa Rica
The Ohio State University, College of Dentistry
Indiana University
Texas, A&M Health Science Center
Qualifications
Dr Ricardo Kriebel –  D.D.S. MS Specialist in Prosthodontics (Verified)
Specialist in Prosthodontics – Certificate of Postgraduate Study, Fixed & Removable Partial Prosthodontics, Indiana University School of Dentistry, January 1980
Master of Science in Dentistry Degree – Indiana University School of Dentistry, March 31, 1981
Memberships
American College of Prosthodontics ACP
Academy of Operative Dentistry
Academy of Dentistry International
International College of Dentists
John F. Johnston Society
American Dental Association
Chicago Dental Society
Academia Cosatarricense de Prosthodoncia
Colegio de Cirujanos Dentistas de Costa Rica
Dr Mariano Kriebel – D.D.S, MS
Specialist in Prosthodontics – The Ohio State University College of Dentistry, July 1 2007 to June 30, 2010
Master of Science Degree – The Ohio State University, June 2010
Implant Prosthodontics Specialty Training – Implant Fellowship, The Ohio State University – July 1  2010 – August 15, 2011
Faculty member – The Ohio State College of Dentistry – Clinical and Pre-clinical instructor July 1, 2007 to August 15, 2011
Memberships
Active member – American College of Prosthodontics ACP
American Academy of Ossiointegration AO
Colegio de Cirujanos Dentistas de Costa Rica – February 17, 2006
Dra Ana Lucía Pérez – MSc, Specialist in Endodontics (Verified)
Specialist in Endodontics – Universidad de Costa Rica, San José, Costa Rica 1991-1998
Master of Science Degree – MSc in Oral Biology & Certificate in Endodontics, Baylor College of Dentistry The Texas A&M University System Health science Center, Dallas, TX, 2000-2003
International Peace Scholarship 2001-2003
Memberships
Member of the American Association of Endodontists
Member of the Colegio de Cirujanos Dentistas de Costa Rica
Member of the Academia Costarricense de Endodoncia
Dr Sergio Ortiz – D.D.S, MSc, Specialist in Periodontics (Verified)
Doctor in Dental Surgery, University Latina de Costa Rica 2001-2005
Fellowship in Periodontics, University of Costa Rica 2005
Professor of fifth year of Periodontics, University of Costa Rica 2006
Master in Dental Science and Specialist in Periodontics. Universidad Autónoma de León, 2007-2010
Chairman of fourth year Periodontics. University of Costa Rica since 2010
Postgraduate Program of Prosthodontics. University of Costa Rica, 2010
Member of the Board of Costa Rican Academy of Specialists in Periodontics (ACEP)
Closest to
Hotel Wyndham Herradura
Hotel Plaza Corobici
Apartotel La Sabana
Hotel Barcelo Palma Real
Aparthotel Cristina
Hotel Rincón del Valle
Hotel Tryp San José
Best Western Irazú
Hotel Plaza Real
Courtyard Marriott
Marriott Residence Inn
Hotel Wyndham Garden
Closest airports
Juan Santamaria International Airport, San Jose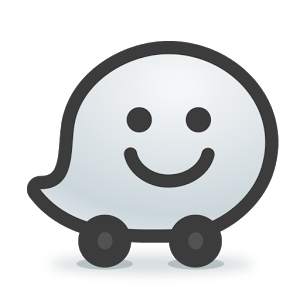 These are the geocoordinates​. ​Simply ​copy these numbers, enter​ them​ in Waze and ​you are good to go: 9.939101, -84.10647399999999