Description
Dental Cosmetics – Costa Rica BioHealth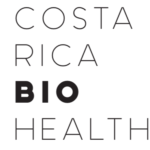 We are a dental care clinic located in the beautiful Costa Rica, just a few minutes from the International Airport Juan Santamaria.
Dental Cosmetics is the exclusive provider in Costa Rica of Swiss Biohealth Concept – the premiere service in Biological Dentistry. Dental Cosmetics are the pioneer of the Biohealth concept, services and treatments in Costa Rica and they also train other dentists from The Americas and Europe in the Swiss Biohealth Concept.
Our mission is to provide a enjoyable time while taking care of your smile with the most efficient and experienced staff specialized in a variety of fields such as Implantology, Prosthetic rehabilitation, Oral surgery, Restorative dentistry and more. We use the latest technology and techniques to help you achieve that healthy and beautiful smile you have always wished for!
Dr Alejandro Mora and Dr Andres Fernandez use the latest in advanced technology and techniques to deliver premium quality dental procedures in an office that caters to the patient's needs and comfort. Their greatest priority is helping you achieve a healthy, beautiful smile while ensuring your complete comfort and satisfaction.
Our cosmetic dentist team and staff at Dental Cosmetics Costa Rica have many years of experience helping patients achieve their dental goals. Whether you need dental implants, restorative dentistry, or beautiful cosmetic dentistry such as porcelain veneers, crowns or teeth whitening, Dental Cosmetics Costa Rica can help. We also offer sedation dentistry to make it simple for fearful patients to get the care they require.
Specialty
Biological Dentistry,Periodontics, Oral & Maxillofacial Surgery, Orthodontics & Dentofacial Orthopedics
Languages
English, Spanish
Accreditations & Affiliations
Swiss Biohealth Accreditation – Biological Dentistry
SMART Certified (Safe Mercury Amalgam Removal Technique)
IAOMT (International Association of Oral & Medical Toxicology)
ACT (American College of Prosthodontists)
American Association of Approved Ambulatory Surgery Facilities (AAAASF)
Qualifications
Dr Alejandro Mora 
University Latina of Costa Rica Degree in Dental Surgery (DDS) 2001
Universidad de Chile Professional Degree of Specialist in Oral Rehabilitation & Aesthetics 2005
University of Pennsylvania, Dental Implant Continuum 2013
Dr Andres Fernandez
University Latina of Costa Rica DDS degree
Pontificia Universidad Javeriana Bogota, Columbia Oral and Maxillofacial Surgery Specialization 2005
Pontificia Universidad Javeriana Bogota, Columbia MSC in Oral & Maxillofacial Surgery 2005
Dr Jerry Muñoz
University Latina of Costa Rica DDS degree 2012
Services Offered
Biological Dentistry, Cosmetic Dentistry, Orthodontics, Periodontics, Oral Surgery, Dental Implants, Dental Hygiene, Pediatric Dentistry, Prosthodontics and Oral and Maxillofacial Surgery
Treatments – Porcelain Veneers, Invisalign (orthodontics without braces), Dental Implants, Crowns & Bridges, 1 hour Laser Whitening, Dental Cleanings, Orthognathic Surgery, Full Mouth Rehabilitation
Closest to
Marriott Courtyard Alajuela, Berlor Airport Inn, Country Inn & Suites, Airport Costa Rica B&B,
Closest airports
Juan Santamaria International Airport, San Jose
Location
Dental Cosmetics – Costa Rica Biohealth
Contact
Dental Cosmetics – Costa Rica Biohealth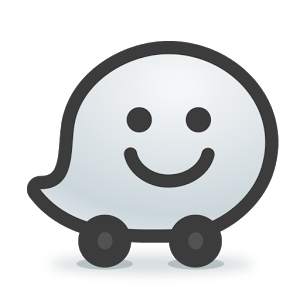 These are the geocoordinates​. ​Simply ​copy these numbers, enter​ them​ in Waze and ​you are good to go: 10.0030932, -84.21011040000002
Events
Dental Cosmetics – Costa Rica Biohealth
Ratings
Dental Cosmetics – Costa Rica Biohealth