Description
Costa Rica Yoga Spa believes the good life begins with a balance of the mind, body and spirit. Let us set you on the path to a happier, healthier life with one of our group or private retreats. Whether you are looking to deepen your yoga practice, embark upon a yoga teacher training, or simply begin your path to renewal and rediscovery, you will find an abundance of ways to explore your path here at the Costa Rica Yoga Spa.
Nestled between the magical waters of the Rio Montaña and Rio Nosara and awe-inspiring Refugio National Silvestre Vida Ostional National Park, Costa Rica Yoga Spa enjoys the breathtaking beauty of Costa Rica's Gold Coast of Guanacaste. Be as relaxed or as active as you desire with optional activities such as kayaking, surf lessons, canopy tour, stand up paddle boarding, horseback riding, waterfall hikes and much, much more. Or, enrich your soul by joining one of our guided meditations and treating yourself to a massage or body treatment with one of our therapists. Your senses will delight in the deliciously fresh, primarly vegetarian cuisine which features organic ingredients largely grown here on the ranch or from local farms.
We invite you to come and explore with us and experience the endless possibilities that await you when your awakenend senses and nature are united in harmony.
Iboga Natural Healing Experience
Our ongoing five, seven, and ten day Iboga retreats offers you an extremely deep, personal one-on-one healing journey. Although the month of September has been designated solely for Iboga we accept iboga retreat guest's throughout most of the year. To get more information or to register please click the "Iboga Retreats" link just above this text.
Known for its distinct psychoactive and physical effects, this plant has been used to treat active addiction/dependency problems, physical ailments, mental/emotional disorders and enhanced spiritual health. The treatment puts you in a position to participate in unlocking the root cause(s) of your illness , addiction , disorder or blockage to reset nature's blueprint to your soul.
Closest airports
Juan Santamaria International Airport, San Jose
Nosara, Guanacaste
Location
Costa Rica Yoga Spa & Healing Retreats
Contact
Costa Rica Yoga Spa & Healing Retreats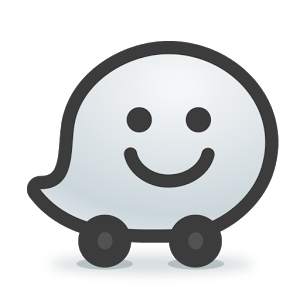 These are the geocoordinates​. ​Simply ​copy these numbers, enter​ them​ in Waze and ​you are good to go: 9.991808267228844, -85.67378997802734
Events
Costa Rica Yoga Spa & Healing Retreats
Ratings
Costa Rica Yoga Spa & Healing Retreats